Waller 6th Grade Leadership is hosting a fundraiser for one of our own. Please remind your child to bring those coins.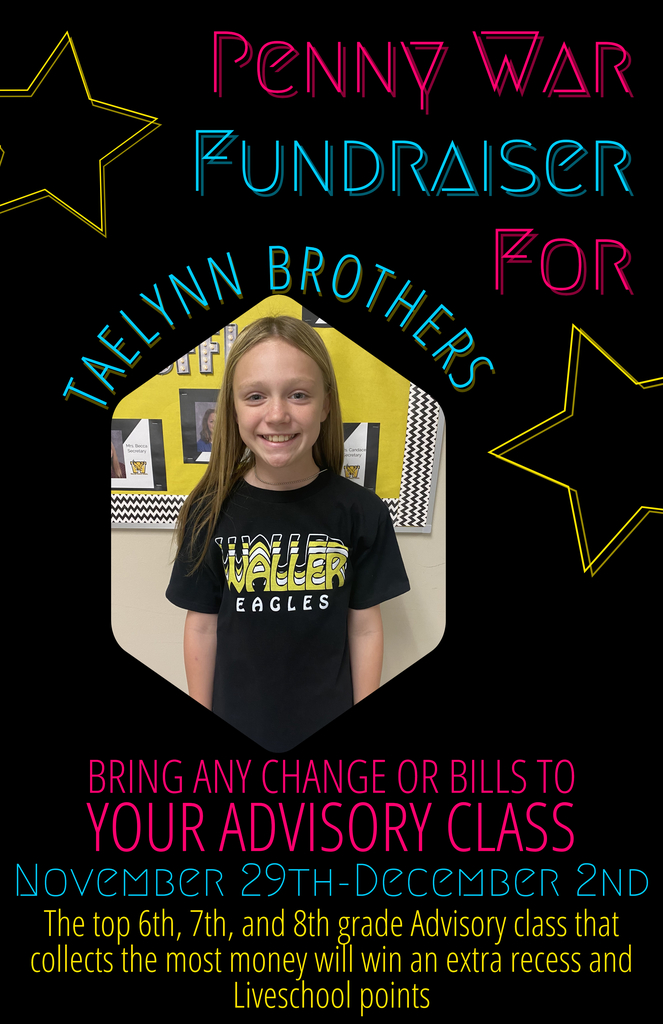 Pop and Popcorn Thursday November 17th

Thanksgiving Food Drive!

Winter Band Concert Thursday December 8th.

Just a reminder that we will be out of school next week for Thanksgiving Break. We hope everyone enjoys the break!

See you at Workout Wednesday tomorrow!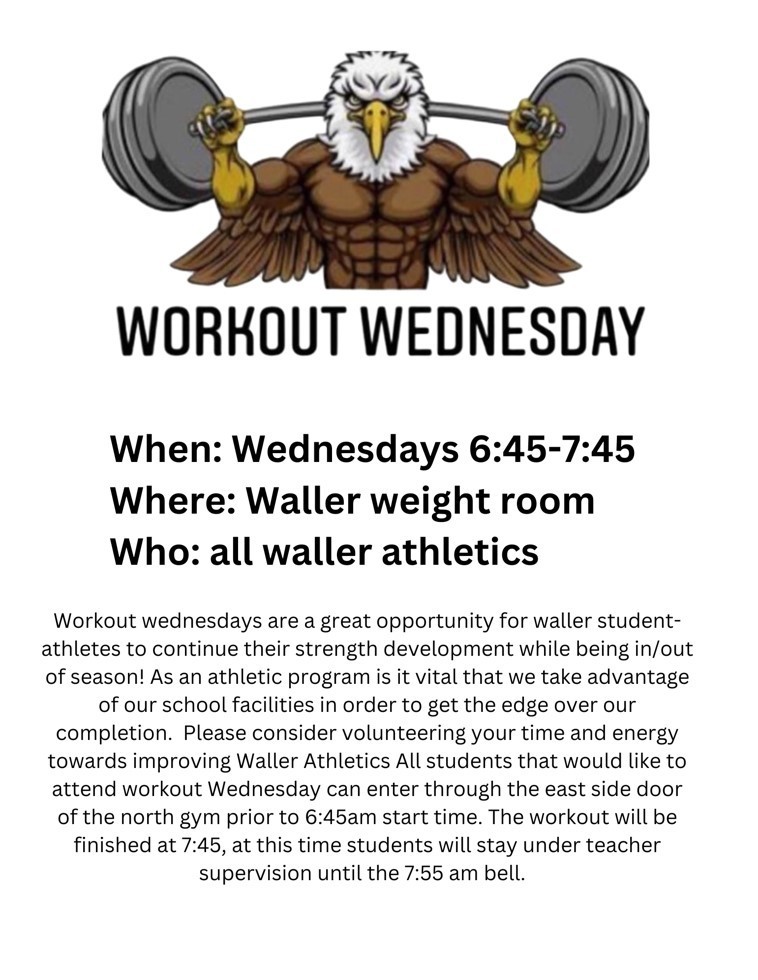 Winter Formal January 28th 2023 $15 Stride Center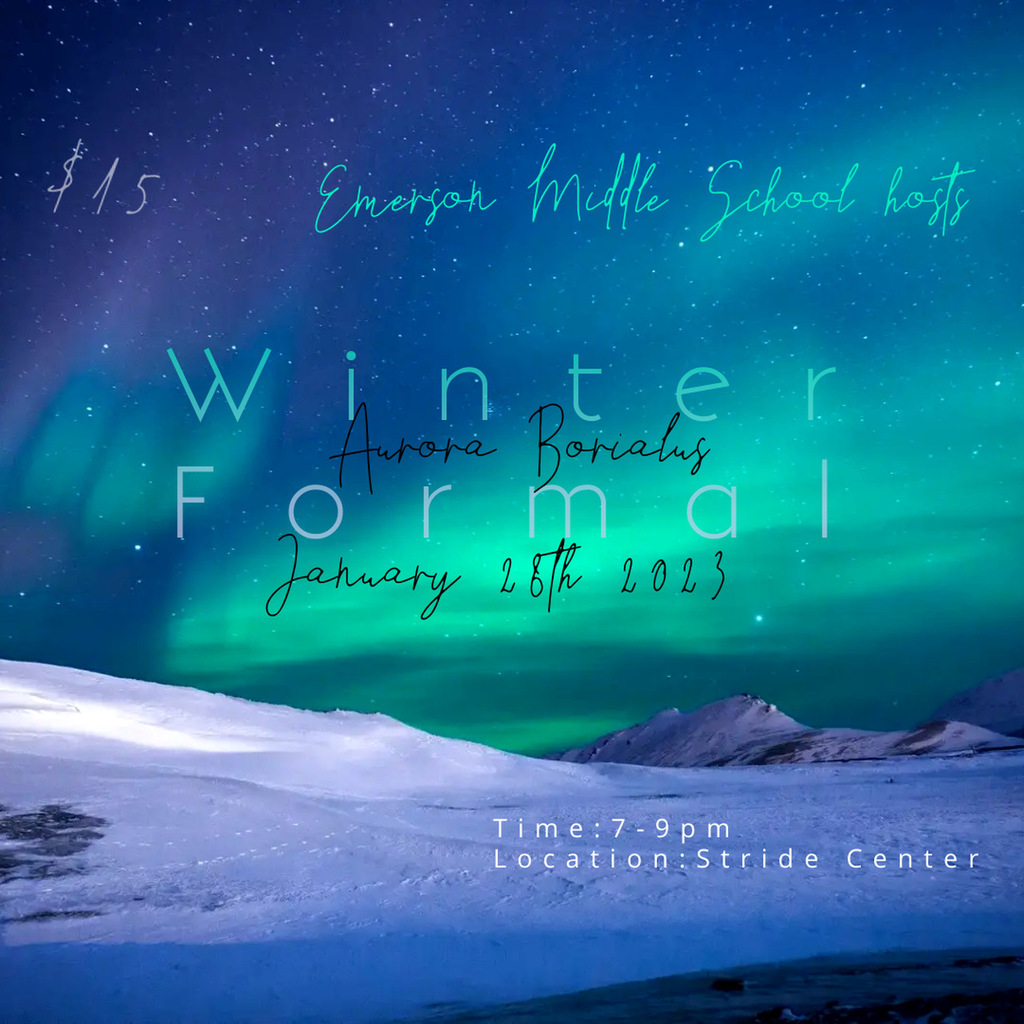 Don't forget Workout Wednesday!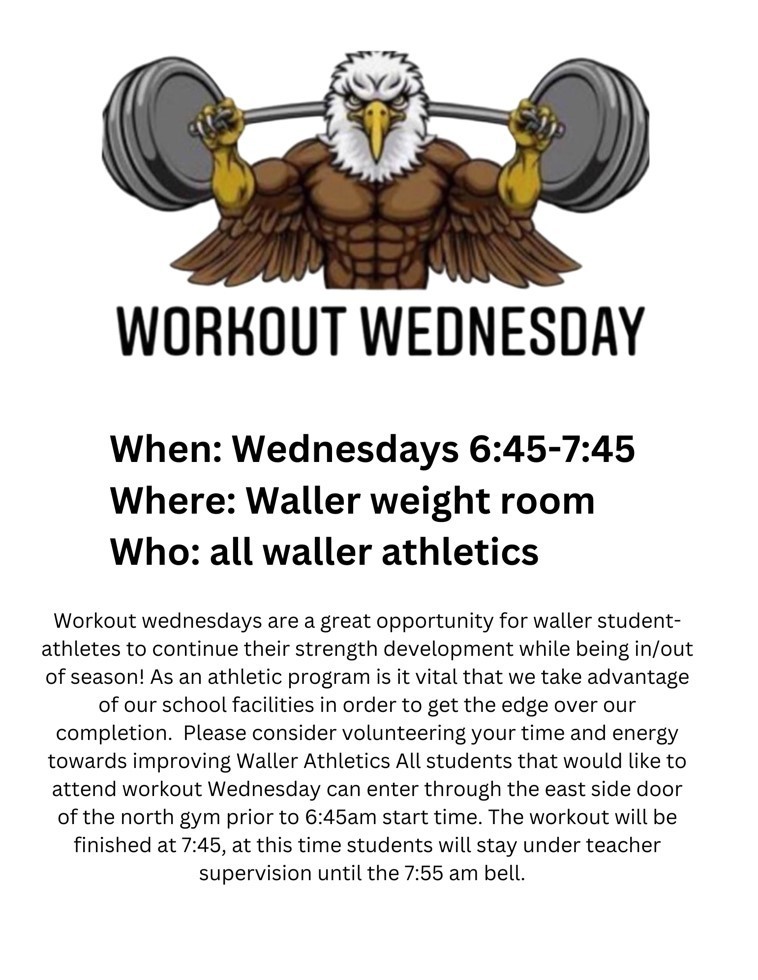 We are making a video to honor Veteran's for our assemblies on Friday. Below is the link to share pictures. These are due at 5:00pm on Thursday. Here is the link.
https://forms.gle/v7DZ9XzNfXi7xRr96

Please come and Help Tae Fight Leukemia! November 12th 10:00 a.m. at Meadowlake Park.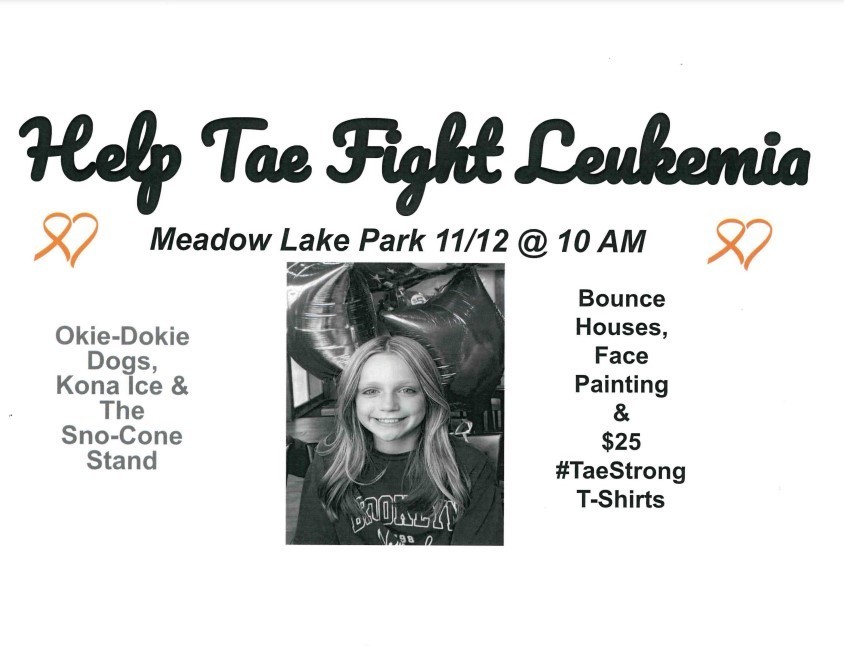 Thrift Store Art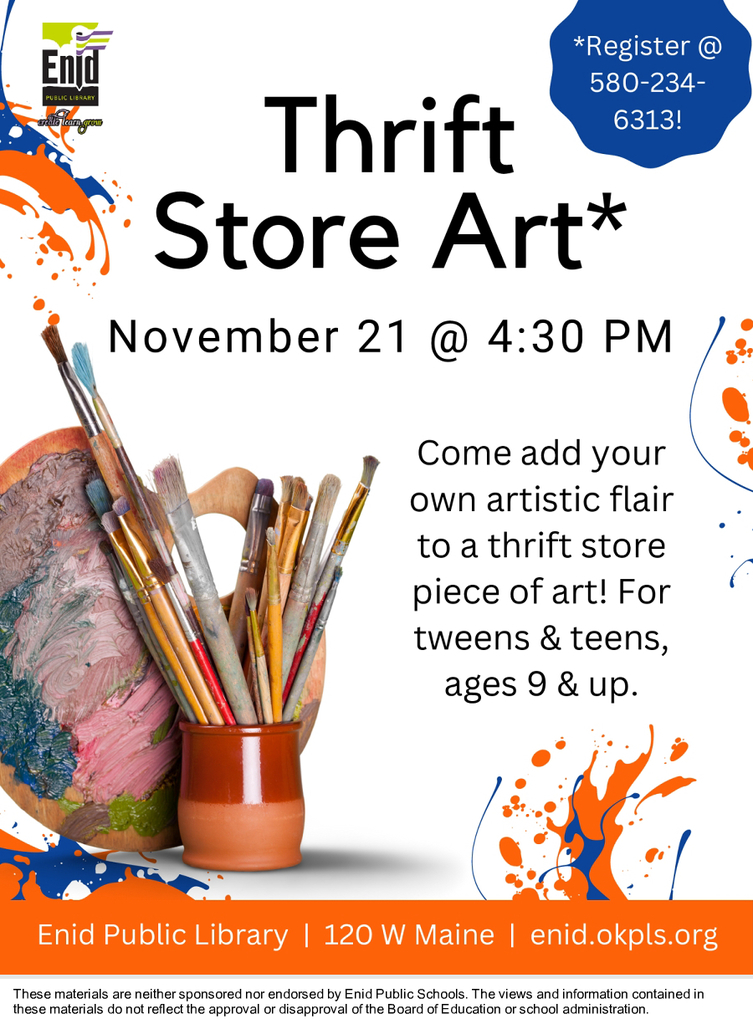 7th Grade Dance tonight!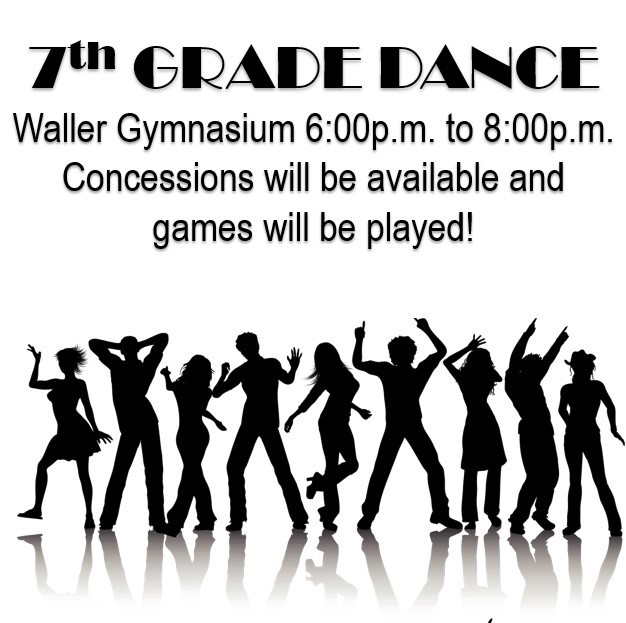 Veterans Day Assemble November 11th 2022 parents are welcome but be advised we will have limited seating.

Don't miss out on Workout Wednesday!

Online Spirit Store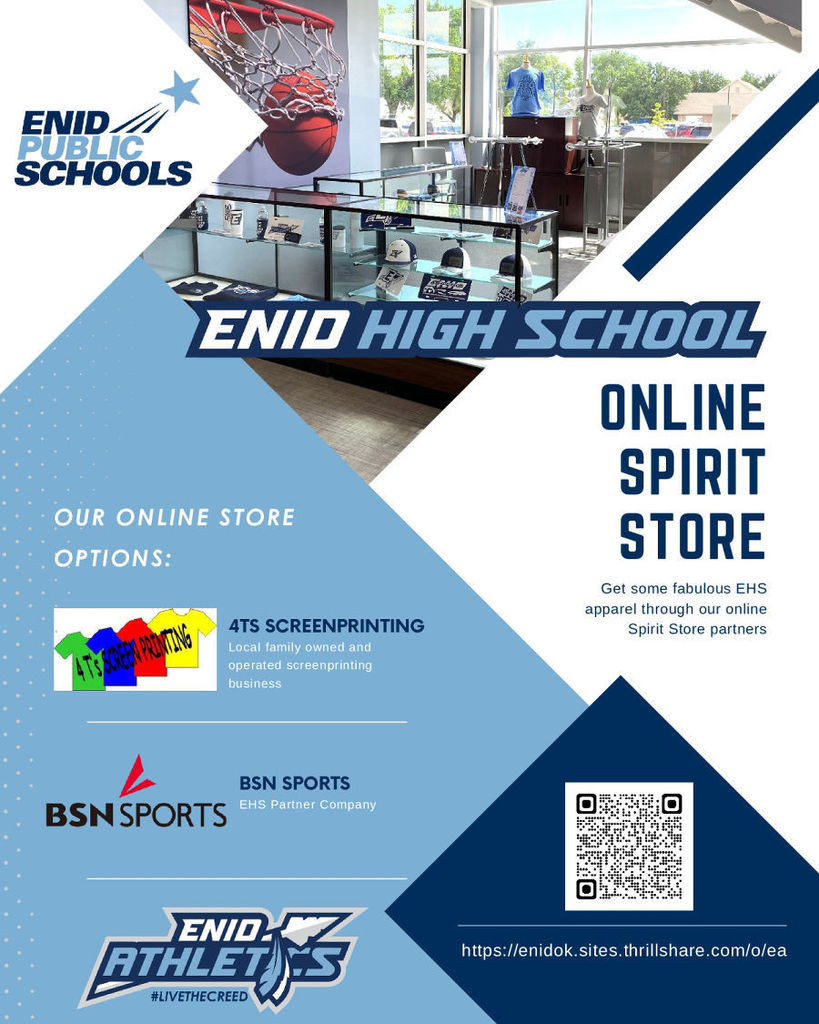 Waller 6th Grade Dance Thursday October 27th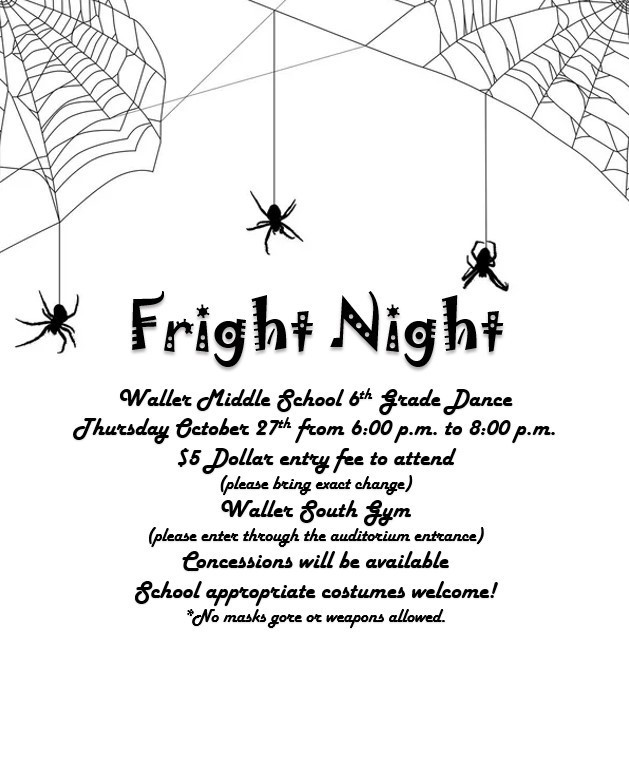 Interested in PTSA? We need members!

Waller Color Run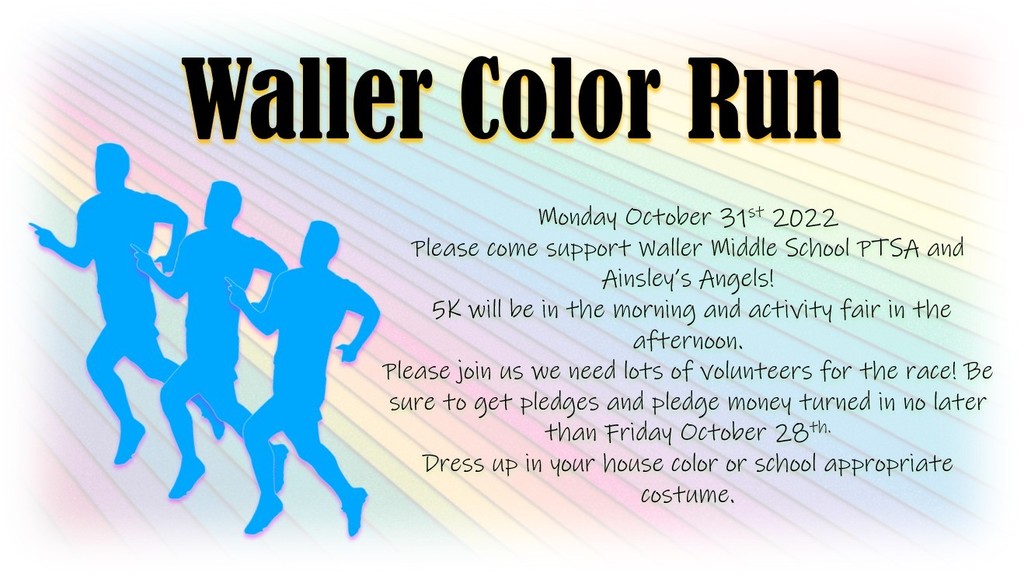 Workout Wednesday tomorrow 6:45-7:45 see you there!